At Garden-Ville, we believe in the importance of partnering with strong community forces to make our neighborhoods better places to live. That's why we're delighted to partner with the following trusted organizations, local schools and events throughout the Central Texas area.
---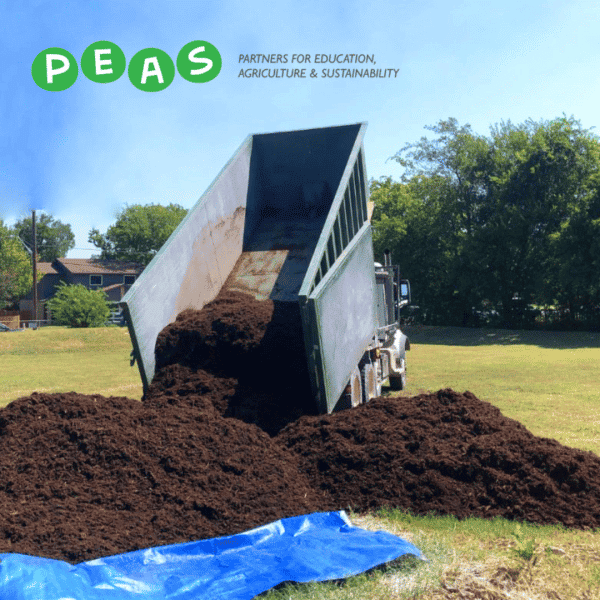 PEAS
Garden-Ville partners with PEAS (Partners for Education, Agriculture & Sustainability) by providing on-site mulch, soil and compost donations, as well as additional product for local schools. Garden-Ville also shares Eco Academy curriculum with teachers to support lesson planning and programming. 
---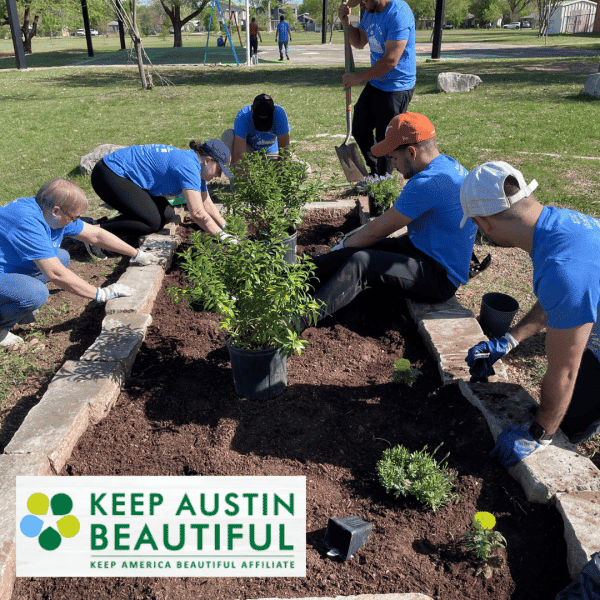 Keep Austin Beautiful
Garden-Ville partners with Keep Austin Beautiful by donating supplies for community garden service projects. The Garden-Ville team is also happy to support Keep Austin Beautiful by volunteering their time toward community initiatives.
---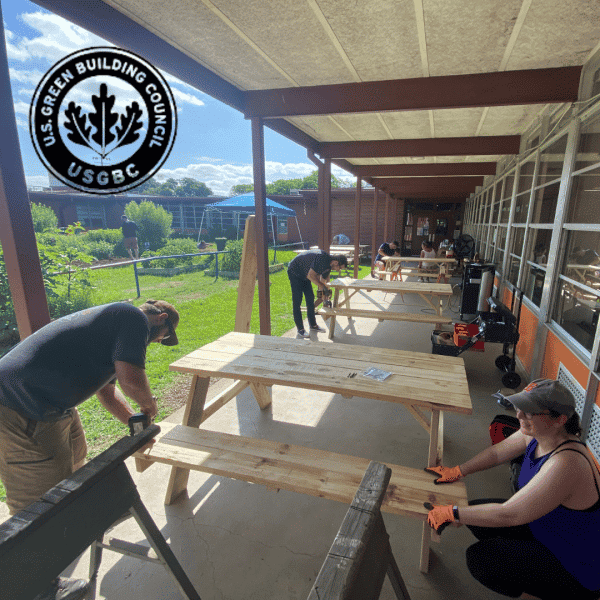 The U.S. Green Building Council
Garden-Ville partnered with the USGBC's Green Apple Day event by donating Hardwood Mulch and volunteering their time to build tables for AISD schools in order to benefit outdoor learning initiatives.